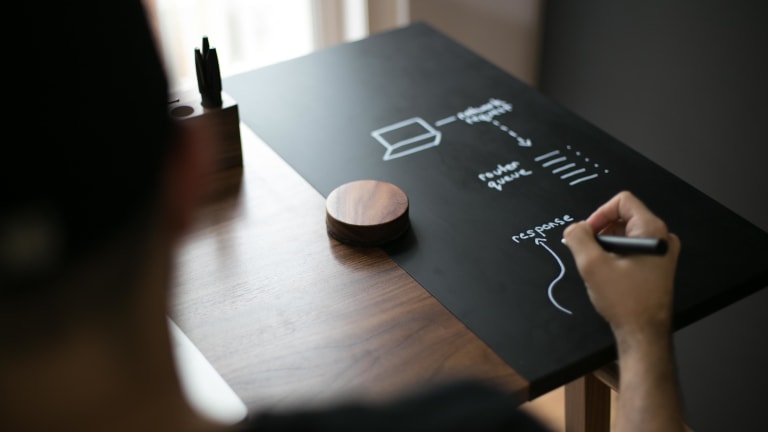 The Smarter Desk | Artifox's Standing Desk 01
Rethinking your desktop.
We've been big fans of the Artifox's clever desks and now they're introducing a new model for those of you who prefer to stand and work with the new Standing Desk 01. Like the previous model, the Standing Desk features their signature erasable drafting surface and a slow for charging your phone and tablet. 
It's also got hooks for your bags, magnetic cable organization, and an area to hide your power strip so everything stays nice and tidy. The desk comes in walnut or maple and can also be accessorized with their new magnetic Pegs accessories that can do everything from act as bookends or simply add another level of organization to your desk.
$2000-$2200, available at theartifox.com