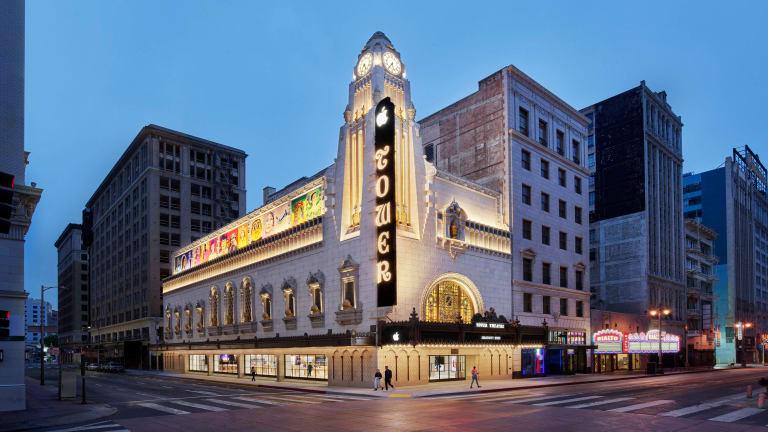 Apple gets set to open one of its most stunning architectural restorations in Downtown LA
LA's Tower Theater opened its doors in 1927.
Apple has built quite a collection of incredible architectural restorations and the latest entry to that portfolio is Apple Tower Theater in Downtown Los Angeles. Tower Theater opened in 1927 and was the first theater in the city to be wired for movies with sound. Closed in 1988, the theater has remained mostly unused since and now Apple has restored the location to its original grandeur teaming up with leading preservationists, restoration artists, and the City of LA to get the building back into top form. Visitors will be greeted by a lobby inspired by the Paris Opera House and once inside, you'll be surrounded by hand restored surfaces, commissioned art pieces, and of course, Apple's full suite of products. 
Apple Tower Theater opens this Thursday on the corner of Eighth Street and Broadway in Los Angeles, CA. 
Apple Tower Theater
802 S Broadway
Los Angeles, CA 90014
---