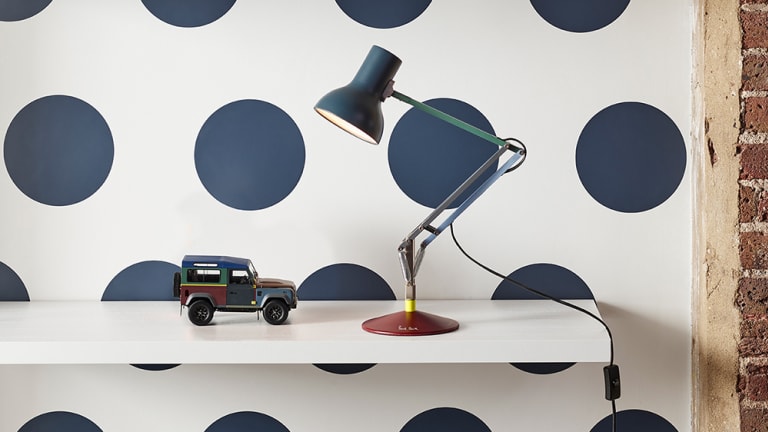 Paul Smith and Anglepoise reveal a new lighting collection inspired by the designer's custom Defender
Edition Four will be available this fall.
Paul Smith's lighting collection series with Anglepoise adds another colorway with the launch of Edition Four. The new colorway has the British designer taking a look back at the patchwork color scheme that was created for the designer's custom Land Rover Defender. This color scheme has been translated into a Type 75 desk lamp and floor lamp, covering the exterior with earthy burgundy, leaden grey, sky blue, dappled green, rich clay, and a bright hit of fluorescent yellow. 
Available this September with pre-orders beginning in August.