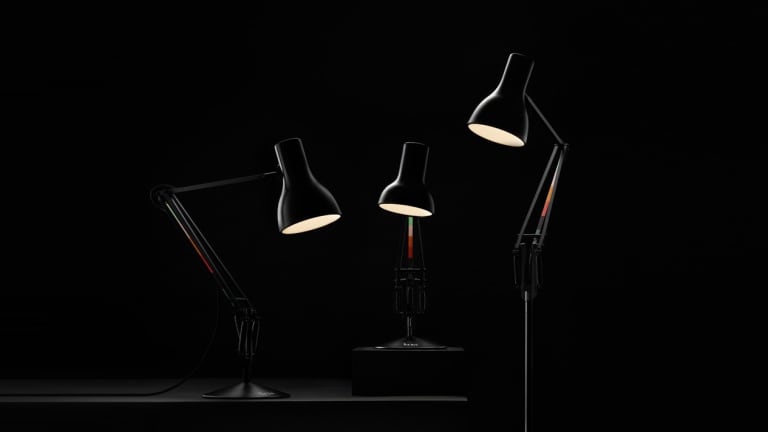 Anglepoise updates its Paul Smith collection with a new black finish
The blacked-out option gets hit with Smith's signature "Artist Stripe."
Anglepoise and Paul Smith continue to expand their collection of lighting pieces and for the first time ever, Smith's "Artist Stripe" is applied to the classic Kenneth Grange design. Every element of the Type 75 lamp is finished in matte black, from the screws to the fittings and springs. Available for the Type 75, the lamps come in mini, standard, and floor lamp sizes. Now in its fifth edition, the lamp joins an extensive collection of colorful lighting pieces to complement any home or office.
---