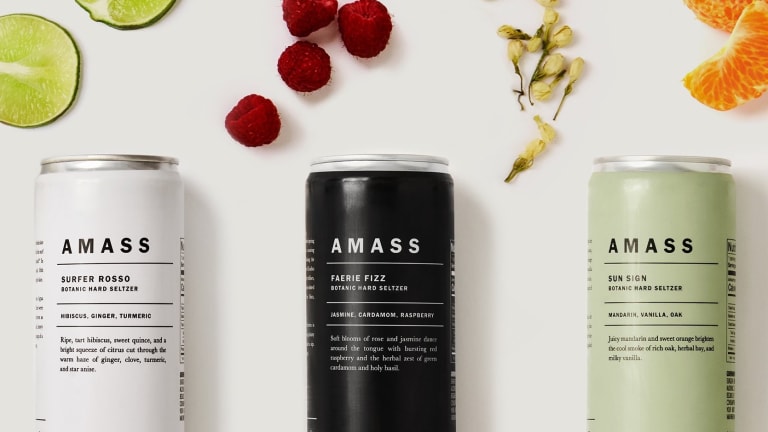 Amass brings a tasteful approach to hard seltzer...no pun intended
Botanical-inspired beverages packed with complex flavors.
Amass has launched a new range of hard seltzers that does away with all the unnecessary marketing and instead focuses on creating a unique concoction of botanical-inspired beverages. The seltzers are gluten-free, vegan, and non-gmo and feature flavors such as Faerie Fizz, which is brewed with petals and stems that impart flavors of rose, jasmine, raspberry, cardamom, and basil while Sun Sign mixes mandarin and sweet orange with notes of oak, bay, and vanilla. 
Currently available in California and Florida.
---
$21-$56, amass.com