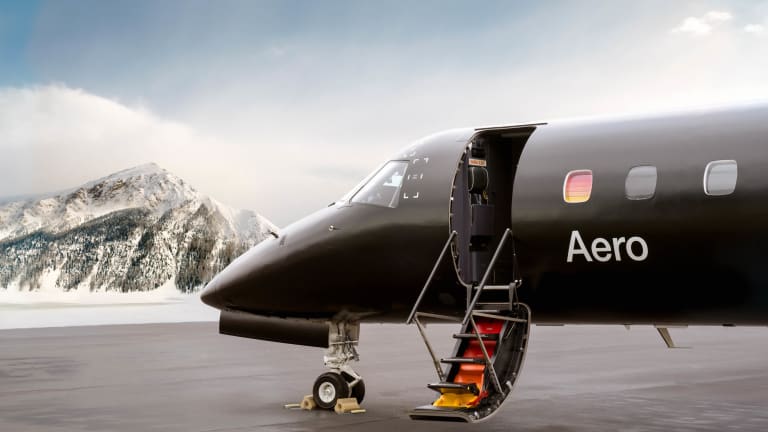 Aero is coming to the US to redefine first class travel with its semi-private airline
Because who wants to return to chaotic airports once this is all over?
As much as we miss air travel, one thing we certainly don't miss is the chaos of a busy airport. And now that we've been living the past year in a new world of social distancing, getting thrown back into a packed terminal post-pandemic isn't exactly how we would like to ease back into flying. Aero wants to change that with their semi-private airline that aims to streamline your entire flying experience with a strong focus on convenience, safety, and luxury. 
Targeting leisure travel, Aero is all about delivering a drama-free getaway that removes the typical hassles of flying commercial with access to private terminals and lounges, a dedicated concierge team, and luxurious jet cabins that have been fully customized for Aero. A vacation should be relaxing and anxiety-free from end-to-end, one that doesn't have you stressing over bin space or long lines, just a seamless experience through and through. Now go put that mask on and keep a safe distance so we can all safely get back to the skies. 
---