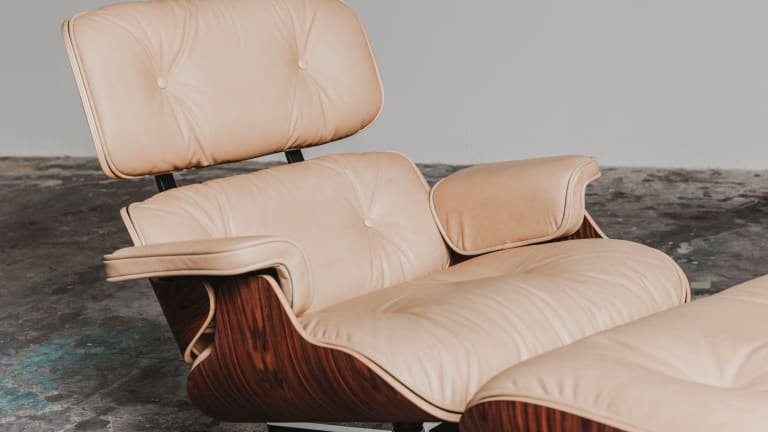 3sixteen and Herman Miller create a one of a kind set of Eames Lounge Chairs
Only three sets will be made and will never ever be reproduced again.
With a focus on creating long lasting, timeless items, it was only natural for Herman Miller and 3sixteen to work together on a project that celebrates those ideals. The two brands have created a beautiful take on the iconic Eames Lounge Chair with natural vegetable-tanned leather upholstery that will surely wear into a beautiful patina. 
That specific leather was used to echo Charles Eames vision for the chair which he likened the design to a "well-used first baseman's mitt."  The leather is matched with a hand-oiled santos palisander wood veneer shell and the ottoman is also made from the same materials. Unfortunately, only three sets of the chairs will be created and the combination seen here will never be reproduced again.