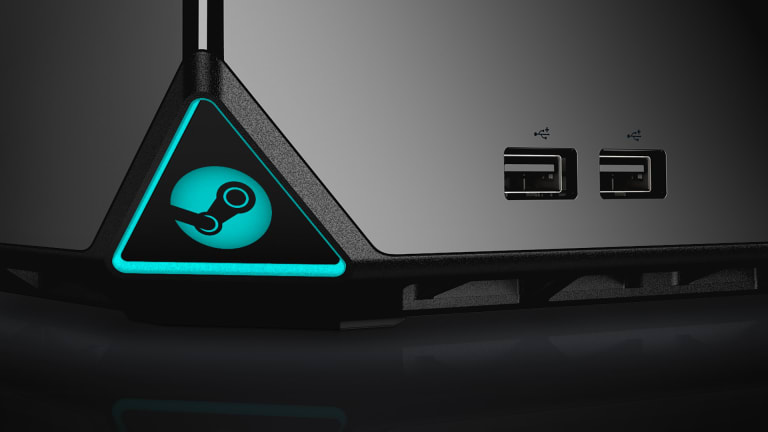 Valve announces pre-orders for its Steam Machines
The PlayStation and Xbox just got a worthy adversary.
After years of hype and build up, Valve has finally announced pre-order sales of its long awaited Steam Machine hardware. The company has teamed up with a number of partners including Dell's Alienware which is pictured above. Now the question is: How does it compare to what's already out there? Well, first off you've got the Steam library which amounts to thousands of existing titles including the latest triple AAA releases and a vast amount of independents.
As for the hardware, you'll be able to pick and choose what best fits your needs. Alienware's options include everything from an i3 powered machine with 500GBs of storage to a high-powered i7 Steam Machine with 1TB of storage. They're also releasing Steam Link which lets you stream your Steam Machine games to any room in the house and each Steam Machine will include their customizable Steam Controller gamepad. 
$449-$749, available for pre-order at gamestop.com