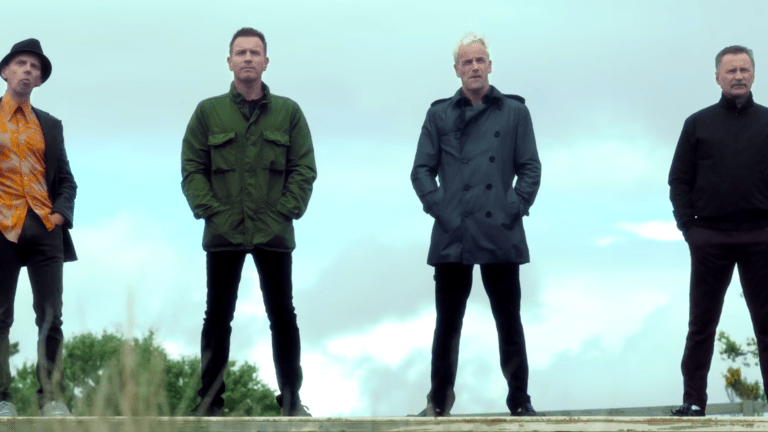 Danny Boyle and his original cast returns in T2: Trainspotting 2
20 years later, the crew finally returns.
Danny Boyle's cult-favorite is back after 20 years reuniting our favorite Scottish heroin addicts with a new film that's loosely based on Irvine Welsh's book, Porno. Ewan McGregor (Renton), Ewen Bremner (Spud), Jonny Lee Miller (Sick Boy), and Robert Carlyle (Begbie) all return. The teaser doesn't us any footage, but there's something quite special about seeing the band back together for another go at it. The movie opens in the UK and USA next January.