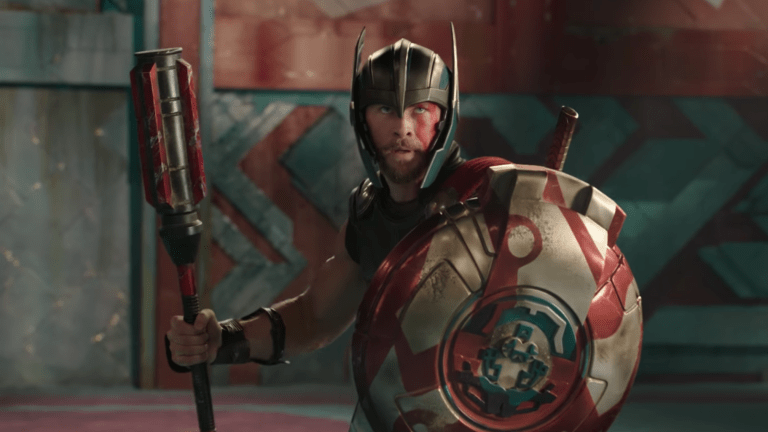 The God of Thunder embarks on his biggest adventure yet in Thor: Ragnarok
Marvel meets Gladiator.
Thor's latest film looks to be one of his biggest yet as the hammer-wielding Asgardian fights the Incredible Hulk as Jeff Goldblum looks on for what could be the cinematic fight of the century: 
"Imprisoned on the other side of the universe, the mighty Thor (Chris Hemsworth) finds himself in a deadly gladiatorial contest that pits him against the Hulk (Mark Ruffalo), his former ally and fellow Avenger. Thor's quest for survival leads him in a race against time to prevent the all-powerful Hela (Cate Blanchett) from destroying his home world and the Asgardian civilization."
Thor: Ragnarok hits screens this November.