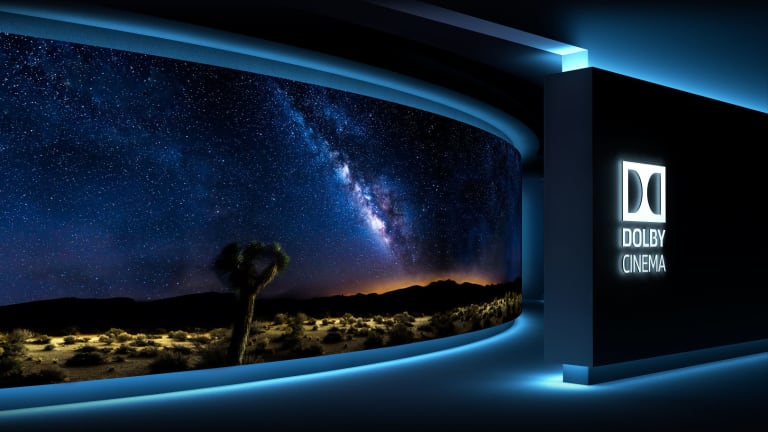 Dolby takes on IMAX with Dolby Cinema
The movie audio experts take on IMAX with its reimagining of the theater experience.
From luxury seating to in-theater dining, movie theaters have been offering various options to keep the movie-going experience worth the ever increasing price of admission. One premium option movie-goers have been more than happy to pay for is IMAX, the large-screen format continues to be a big hit as evidenced recently with the sci-fi epic, Interstellar. 
Dolby plans to take IMAX head on with their own reimagining of the theater experience with Dolby Cinema. The Dolby Cinema experience begins right when you enter the theater with a dynamic audio/video pathway that leads you into a theater detailed with a curved wall-to-wall, floating screen with "halo" lighting, faceted acoustic panels, and premium seating with an ideal line of sight no matter where you sit.
The theaters will also feature the latest in Dolby Atmos technology, an advanced and accurate surround sound system. On the screen side Dolby will be pushing their new Vision system which will have a high focus on color, clarity, and contrast as well as the best 3D viewing possible. The first Dolby Cinema screens will launch at JT Cinemas in Eindhoven, Netherlands and UCI/Cinesa La Maquinista in Barcelona, Spain.