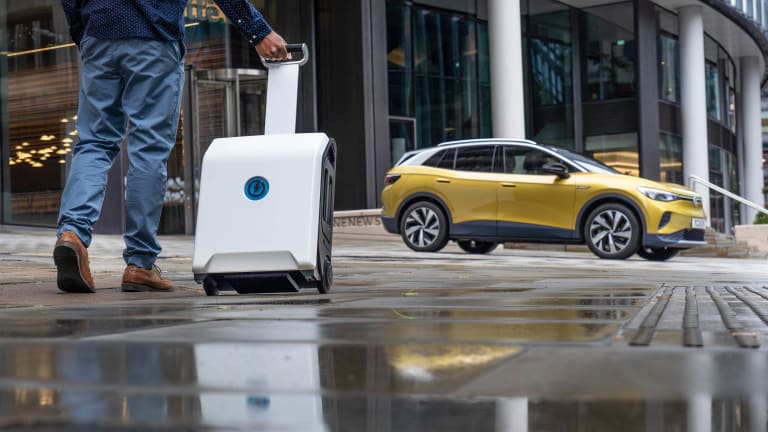 ZipCharge has built an external battery pack for your electric vehicle
The battery fits into a form factor that's the size of a carry on suitcase.
ZipCharge wants to help cure range anxiety with a new suitcase-sized battery pack to top off your EV when you need it. The ZipCharge Go has the form factor of a carry-on suitcase but packs an array of batteries to give you a nice boost in energy in about an hour or less. Depending on the type of car, the Go can add 20-40 miles of range, making it ideal for city dwellers or anyone with a short commute. 
ZipCharge Go is compatible with any EV that has a Type 2 charging port and the status of your charge can be viewed via their dedicated app. 
---