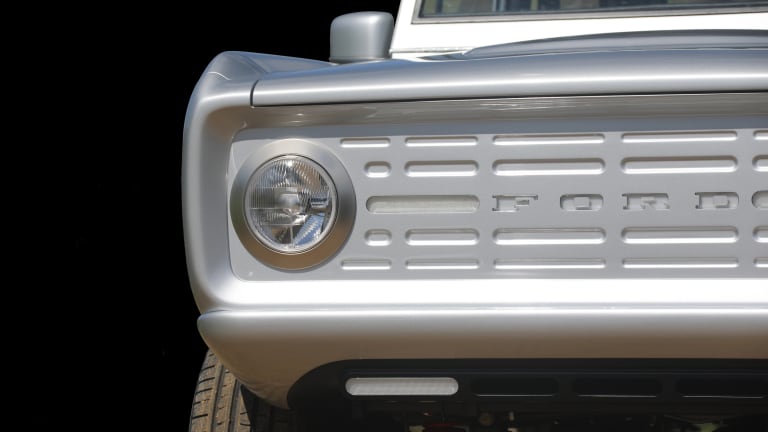 Zero Labs is developing the world's first fully electric Ford Bronco
Designed and handcrafted in Los Angeles, California.
An LA company is reimagining one of the most beloved SUVs of all time with an all-electric version of the Ford Bronco. While the overall shape and styling remains the same, the classic SUV has been thoroughly re-engineered with a fully electric, brushless permanent magnet AC BorgWarner motor that is powered by a 70 kWh battery that produces 369 hp and delivers a range of about 190 miles on a single charge. It will also feature more than 1,000 original parts, an upgradeable design, and a whole host of premium materials. 
Zero Labs will be building 150 electric Broncos and final specs and options will be revealed closer to manufacturing. Deliveries are set for late 2020 and reservations are currently being accepted.