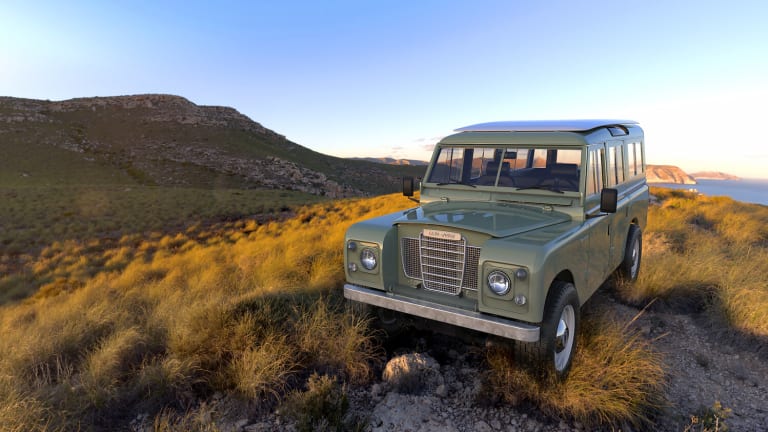 Zero Labs announces its next EV conversion, the Land Rover Series III 109
The off-road favorite joins the Zero Labs lineup.
Zero Labs' electric Bronco is getting a sibling in the lineup with the addition of the Land Rover Series III 109. The electrified SUV will share the same powertrain technology as the Bronco with a choice between an 85 or 100kWh battery, up to 235+ miles of range, up to 6,000 hp, a maximum 18,000 rpm, and DC fast charging. This will be available for 1971-1985 Series III 5 door models in a Classic Package with a hard top, 18" classic steel wheels, and factory-matched paint and upholstery colors and a Beach Package with a removable hardtop or soft top, salt and sun-resistant electronics, rust-resistant finishes, UV resistance, mold and mildew resistance, and a surfboard roof mount. 
From $185,000, zerolabs.com