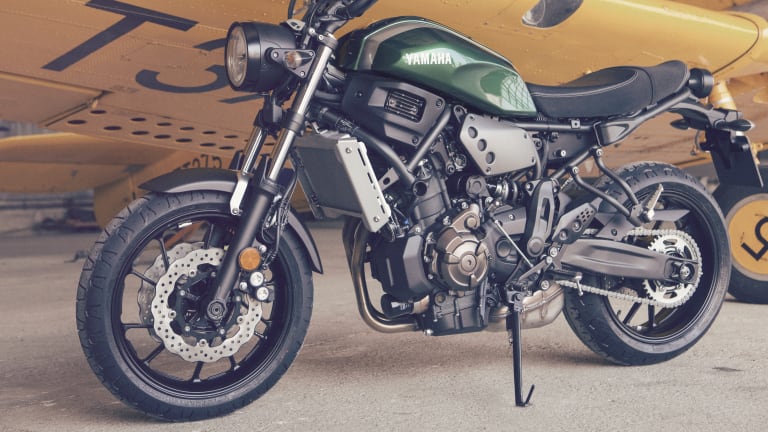 Yamaha reveals its answer to the Ducati Scrambler, the XSR700
Yamaha pays tribute to the XS650.
Yamaha is getting in on the retro-style action with a new two-wheeled machine that pays homage to the original XS650 and brings that heritage look into 2015. The bike builds on the "Faster Sons" retro concept bike that was created in collaboration with motorcycle legend, Shinya Kimura. 
What powers the bike is anything but classic, the bike sits on the latest Yamaha technology with a 700cc inline 2-cylinder engine which is complemented by a 270-degree crank and a lightweight chassis with a total wet weight that comes in at just 410 lbs. 
The bike comes in Forrest Green or Garage Metal and features two-texture leather seating, aluminum fuel tank, fenders, and headlight brackets, mesh side panels, and of course, a whole host of customization options are available. The bike will hit European showrooms in November, no word yet on when it'll come to the States. 
For more on Yamaha's Sport Bike range visit YamahaMotorsports.com