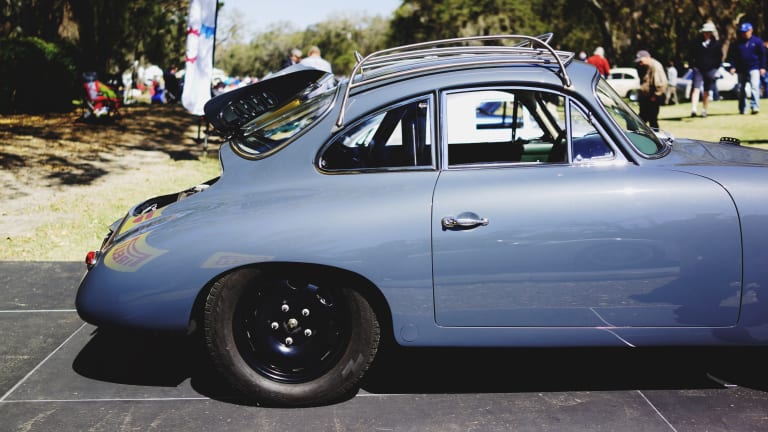 The cars of the 2018 Amelia Island Werks Reunion
We hit Northeastern Florida to check out some museum-worthy Porsches.
Loaded up with a wide swath of Pirelli's Collezione tire range, the Porsche Club of America and the high-performance tire manufacturer took to Florida once again for their second annual Amelia Island Werks Reunion Gathering, where the fields played host to over 600 of some of the finest Porsches in the country. On March 9th, the Fernandina Beach location was a temple to all-things air-cooled with an impressive array of Porsches from every era. 
From the modern to highly-prized collectibles, there was plenty of German-crafted eye candy on display. And as with many Porsches, there are so many details to process and consume with every car. From the scoops to the badges to the iconic liveries, you could spend hours and hours examining all the little bits and bobs that make each car special. 
One of the biggest highlights was Rod Emory's custom 356 (top), a build that is unlike any 356 you've ever seen. Underneath that classic silhouette is a 964 suspension and transmission, all-wheel-drive, 200-hp, and to top it off, they threw a titanium gear rack on the roof for some added utility. 
Hit the gallery below to see more from the show and for those who want to experience it in person, the next Werks Reunion hits Monterey on August 24th.