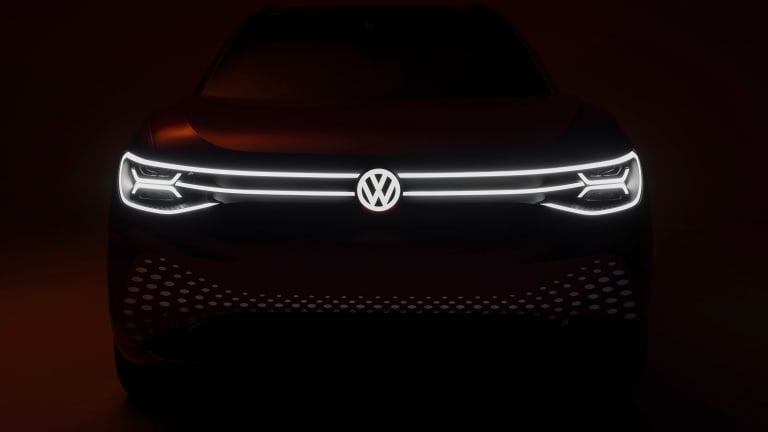 Volkswagen adds a full-size SUV to its all-electric ID. line
The electric SUV will launch in China in 2021.
VW continues to reveal more about its electric car plans and the latest piece in that puzzle is the newly-revealed ID. Roomzz SUV. The model is a three-row, full-size SUV with an interior that suits both family and business needs. The concept features Level 4 autonomous driving capability and once it's set in automatic driving mode, the front seats can rotate inward to create a lounge-like cabin experience. 
Power will come from a dual electric motor setup that produces 300 hp and can achieve a 0-62 time of 6.6 seconds and an electronically limited top speed of 111 mph. Range for the Roomzz SUV is rated at about 279 miles and it can reach 80% charging capacity when used with a fast charger.
The production version of the ID. Roomzz will launch in China in 2021. Availability in other regions around the world has yet to be announced.