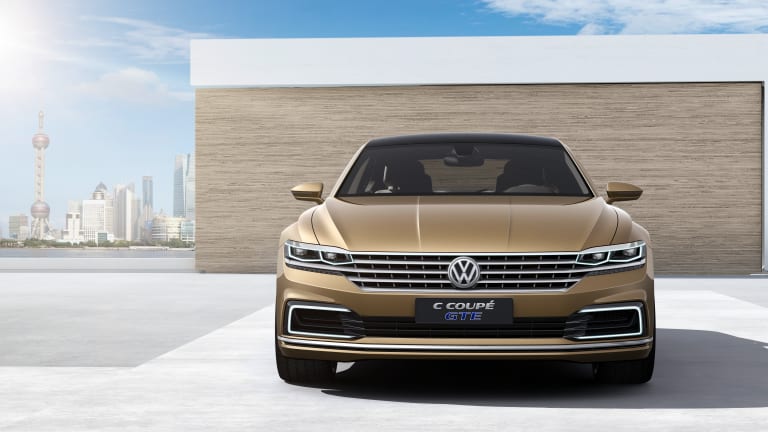 The Volkswagen C Coupe GTE
VW brings the luxury with a new executive-friendly four-door coupe.
Volkswagen is dialing up the luxury once again with a sportier sedan concept that aims to compete in the four-door coupe segment. The car is a combination of their luxury efforts of the past and combines that with their latest developments in automotive technology. The car is powered by a plug-in hybrid system that features a four-cylinder turbocharged engine that's coupled with an electric motor that allows the car to travel on all-electric power for up to 31 miles at 81 mph.
All that efficiency makes the C Coupe GTE quite the touring car with a possible total range of 684 miles. As for performance, the car will hit a top speed of 144 mph and has a 0-60 time of 8.6 seconds. VW also paid a lot of attention to the interior creating a cabin that's both driver focused and ideal for chauffeur-driven situations.
For example the chauffeur will get the passenger's appointments for the day transferred from his smartphone to the car's infotainment system and navigation routes to each meeting will also be provided. You'll also find touchscreen displays throughout including the rear seats where you'll find a center console that contains 4.5" screens that control seat position and climate and 9.5" displays can be controlled via your smartphone or tablet. 
More at vw.com.