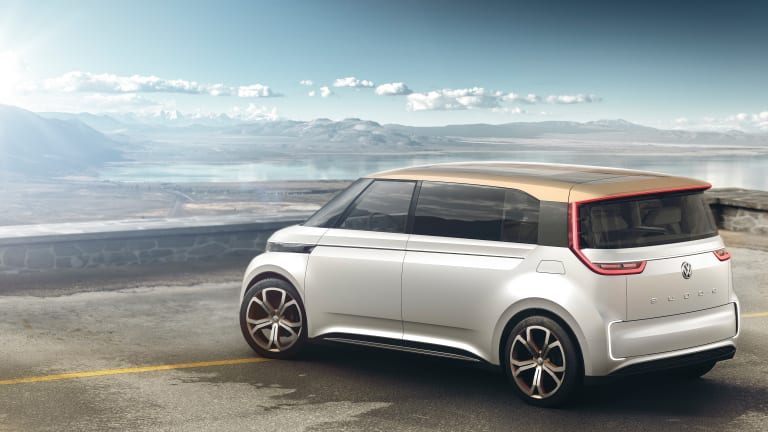 VW previews its electric vehicle platform with the BUDD-e concept
The Microbus is back! Sort of...
While it will continue to be an uphill battle for Germany's largest automaker, VW hopes to bring some positive light to the brand with the unveiling of their all-electric "MEB" platform that will serve as the architecture for upcoming production models. 
To show the platform in action, Volkswagen is bringing back an automotive icon, but unfortunately it'll only be in concept form...for now. The BUDD-e is a modern interpretation of their famed Microbus that showcases a 101 kWh battery that is capable of traveling for up to 373 miles on a single charge and can reach a top speed of 93 mph.
Inside, the flat battery design allows for a spacious interior that's full of the latest technologies such as sensors throughout the car that detect hand gestures for opening the car's doors, connected home functionality that lets you do things like operate the air conditioning are shut off the lights from your car, or even notify you if the forecast predicts rain and lets you know if you have an umbrella in the car.