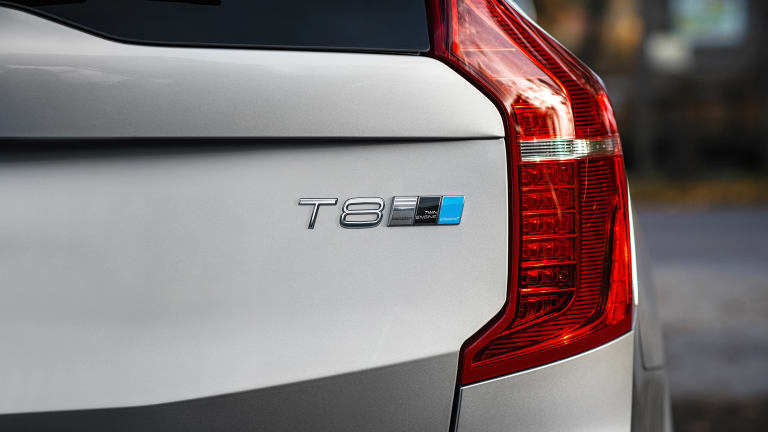 Volvo's Polestar-optimized XC90 is their most powerful car ever
The 421-hp SUV comes to America this fall.
Power is not a word that is normally associated with Volvo, but don't tell Polestar that. The now Volvo-owned tuner has gotten its hands on the new XC90 and has turned into the most powerful Volvo ever. Performance has been increased to 421-hp and can hit 62 mph from a standstill in 5.5 seconds. 
Since we're talking about the XC90 here then you know it's also quite efficient. The car can squeeze out about 26 miles of all-electric range. You'll also find additional performance-focused features like gear hold functionality that avoids unwanted gearshifts when cornering and throttle response has also been improved.