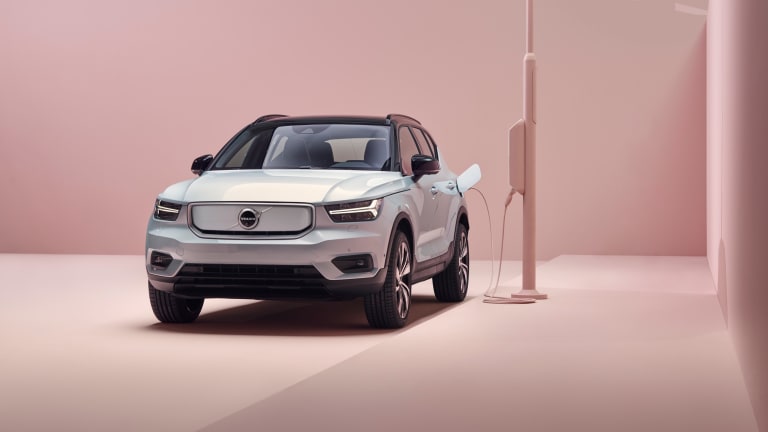 Volvo reveals its first-ever EV, the XC40 Recharge
The company is aiming for 50% of their global sales to be comprised of electric vehicles.
Volvo has some big plans for going all-electric and the first model in this strategy is an EV version of their popular XC40 SUV. The XC40 Recharge will boast a fully electric all-wheel-drive, dual motor powertrain that can travel for over 200 miles and can charge to 80% capacity in just 40 minutes when plugged into a fast-charger system. The engine will produce 402 hp, which will get the SUV from 0-60 in just 4.7 seconds. It also has a new infotainment system that's powered by Android with native support for all of Google's services and Android apps. The XC40 is the first of many all-electric Volvos with the company planning to launch a new EV every year for the next five years.