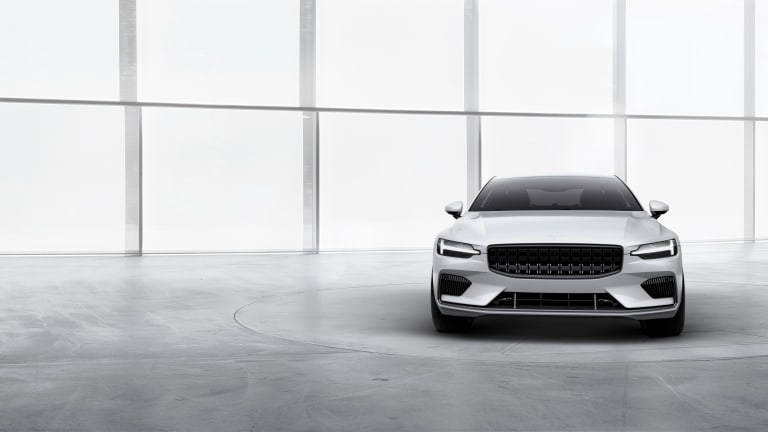 Volvo unveils the first car from its new Polestar performance brand
The company's first coupe in years will be available in 2019.
Volvo's Polestar performance brand is making its big debut today and their first car they're announcing is the Polestar 1, a 2+2 coupe that was first previewed in 2013 as the Volvo Concept Coupe. The car will be the first in a line of performance hybrids that are not only fast, but incredibly efficient. 
The Polestar 1 will have 600-hp and 737 lb-ft of torque and even more impressive is that it's capable of traveling up to 93 miles on electric power. This is the most of any car on the market and is something that is simply unheard of for a performance-specific car. 
It will also be the first car to be equipped with Öhlins Continuously Controlled Electronic Suspension (CESi) advanced chassis technology, a double electric rear axle to enable torque vectoring, and the most interesting detail of all is that the Polestar 1 will be available only via online order and on a 2-3 year flat-rate, all-inclusive subscription plan. 

Polestar 1 orders are available today.