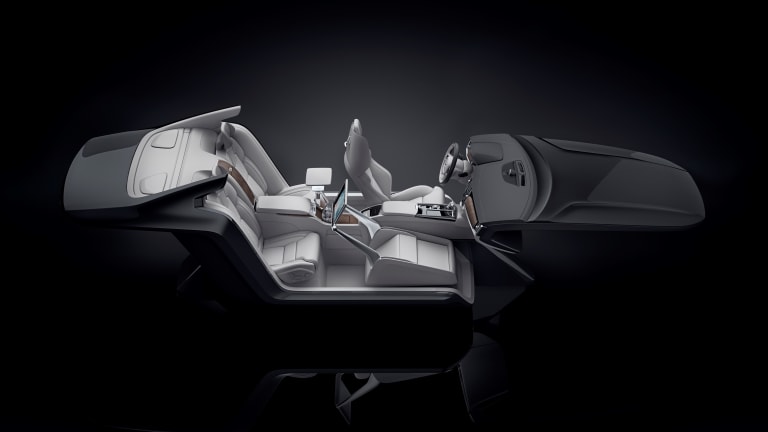 Volvo's S90 Excellence Lounge Console is luxury done right
Volvo builds a "scuplture" to showcase its latest luxury concept.
Taking the same idea from their XC90 concept, Volvo has created a "sculpture" to show how that concept would work in their upcoming flagship sedan, the S90 Excellence. Whether its work or play, the Lounge Console gives passengers three options to make the most of their ride. 
Those options include a mobile work station that features a fold-out work surface and a dedicated large screen display, an entertainment mode for viewing your favorite content, or a relaxation mode that reclines the seat and offers heated foot support. You've also got a refrigerated compartment in the rear armrest to cool your beverages and inside are two crystal glasses from luxury glassmaker Orrefors.