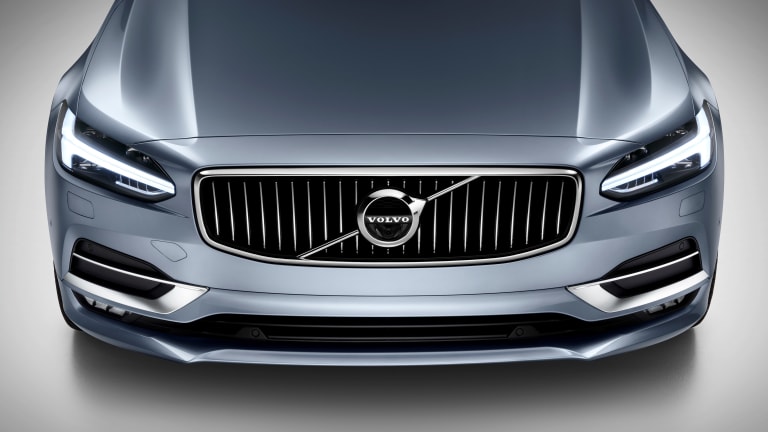 Volvo sets aims at the best from Mercedes and BMW with their 2017 S90 Sedan
Looks like the Swedes have a winner on their hands.
The S-Class and 7-Series have some new competition to worry about, we're talking about Volvo's latest addition, the S90 sedan. Luxuriously low-profile, the car definitely has the presence of a big luxury sedan, while Volvo's streamlined styling keeps the design elegant and tasteful. 
Though the company hasn't offered up all the specs and details, a couple of key features will include plug-in hybrid engines, plush interiors, cloud-based connectivity, semi-autonomous driving modes, and even a unique large animal detection feature that's exclusive to Volvo which intuitively warns and the driver and applies the brakes in the event of a potential collision. The company will reveal more as it plans to debut the car at the upcoming Detroit Auto Show.