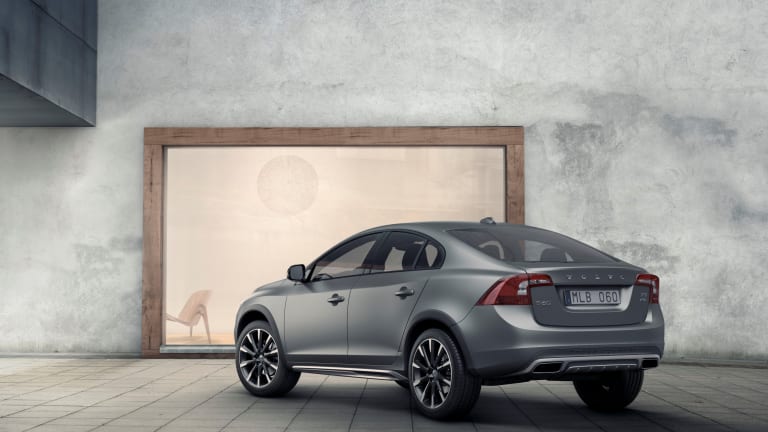 Volvo reveals their all-road sedan, the S60 Cross Country
The Swedish automaker unveils their first crossover.
Volvo is combining Cross Country capability with its S60 Sedan with a new all-road crossover, the S60 Cross Country, the very first crossover model for the company. Sleek and understated, just like a great Volvo should be, the car sports an increased ride height and all-wheel-drive capability, just like the all-road capable Cross Country Wagons before it. 
The car shares the same all-wheel-drive features as its sibling, the V70 Wagon, and will be powered by their T5 gas engine that produces up to 250 hp. The car's high profile tires will be available with either 18 or 19-inch wheels that add to the aggressive stance of the sedan. Look for the S60 Cross Country in showrooms later this summer. More on Volvo's new crossover at Volvocars.com.