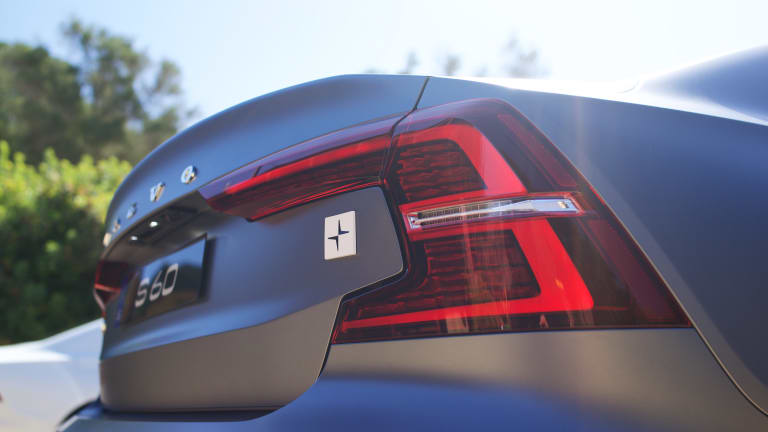 Volvo puts together a powerful combo of design and performance in their new 60 series cars
We take a dive into their third generation S60.
Ever since the XC90 hit the scene, Volvo has been rolling out beautifully designed cars left and right and now their lineup is looking as strong as ever with the addition of the S60. The mid-size luxury sedan follows in the design language of the S90 flagship, but has a sportier, more athletic look while maintaining the quiet elegance of the brand's current design language. 
What's really interesting is that you're looking at what technically is an American car. It marks the first time a Volvo has been built in the United States and while you read this, new S60s are rolling off the line at the company's first American plant in Ridgeville, South Carolina. The 2 million square foot facility has the capability of manufacturing 150,000 cars a year and it will also be producing XC90s in the near future. 
The Volvo S60 comes in four trims: Momentum, Inscription, R-Design, and Polestar Engineered (above). Four engine options are available and those include a T5 with 250 hp, a T6 with all-wheel-drive and 316 hp, and two T8 Twin Engine options that feature electronic all-wheel-drive. The big highlight here is the T8 model with its hybrid system that allows for a 0-60 time of 4.4 seconds (4.3 in the Polestar Engineered) and an all-electric range of 21 miles. 
One of the finest examples of the S60 is the Polestar Engineered model, which sits above the R-Design trim and features a slight boost in power and a number of exclusive design elements. These elements include gold accents, black chrome tailpipes, a uniquely tuned suspension, and special edition 19" Polestar wheels. A limited run of these cars are available through their Care by Volvo service. 
Of course, you can't talk about a Volvo without mentioning its safety technology. It has a whole host of standard safety features such as Electronic Stability Control, Lane Keeping Aids and what they're calling "City Safety." City Safety is a suite of safety features that include features such as Collision Warning with Full Auto Brake and pedestrian detection. There's also a Steer Assist feature that helps you steer away from a potential collision and it can even detect and alert you to objects in the dark. 
For those of you who live in traffic-heavy cities, Volvo will come to your aid with Pilot Assist II, a semi-autonomous system that can take over steering, acceleration, and braking on highways at up to 80 mph. It also doesn't need a car in front of it to follow and if you live in the stop-and-go nightmare that is California, Pilot Assist II will be your new best friend. 
Volvo also gave us a sneak peek at the new V60, which is set to arrive in 2019. The second-generation V60 is as stunning as the sedan and to all you car enthusiasts out there, it might even be the better looking of the two. Just like the S60, the V60's driving dynamics were a big focus with suspension enhancements for a more aggressive feel and you can complement it with an electronically-controlled damper system that instantly adjusts to varying road conditions. 
The new V60 will be available in Momentum, R-Design, and Inscription trims and two 4-cylinder engine options will be available: a 250 hp turbo T5 and a 316 hp supercharged and turbocharged T6. You'll also find all-wheel-drive standard on the T6 model, Corner Traction Control, a variety of drive mode settings, driver adjustable steering, a whole suite of safety features just like the S60, and the Pilot Assist II semi-autonomous driving system. 
Volvo has put together quite the package in both the new S60 and V60 models. The current generation of Volvo cars have struck a perfect balance of form and function and the new 60 series further strengthens those ideas as one of the most versatile models in the range. 
The new S60 (from $35,800) is available now and the V60 (from $38,900) will arrive sometime in spring 2019.