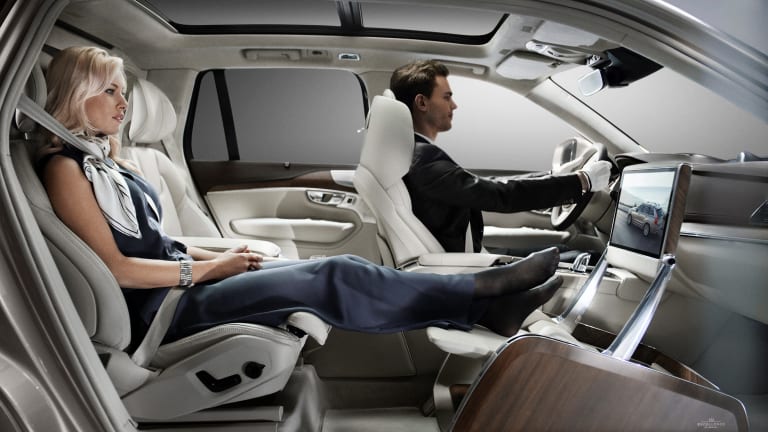 Volvo brings first class seating to the XC90
A First class comfort concept comes to Volvo's flagship SUV.
You might not think of the XC90 as the ideal executive car, but Volvo's new Lounge Console concept may just take your attention away from Mercedes and BMW. What they've done is remove the passenger seat to create an all-new seating experience that gives you even more comfort and unique storage solutions and amenities. 
Not only can you lay back and lounge as you would in a first class cabin, Volvo has added features like a 17" display, a tray that opens to reveal storage for things like cufflinks or pens, vanity mirror, shoe storage in the foot rest, and even a storage bay for your watches. 
More on Volvo at volvocars.com.