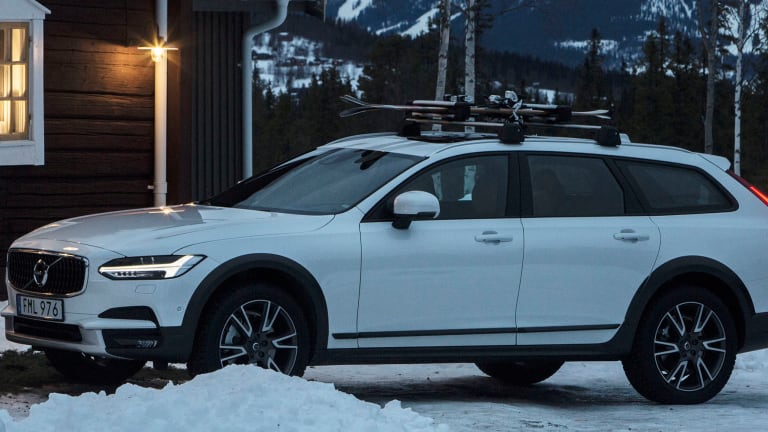 Volvo and Tablet offer up the perfect way to experience the V90 in its natural habitat
The carmaker and Tablet Hotels offer a unique experience in the mountains of Sweden.
Volvo and Tablet Hotels have teamed up to create a pop-up hotel in the mountains of Sweden. The two brands are offering quite possibly the best way to experience Volvo's home country and one of its best creations to date, the V90 Cross Country Wagon. Located close to the winter-sports village of Åre, Sweden, the mountain lodge offers a quiet sanctuary that features views of Åreskutan mountain and a comfortable space that features an adjustable luxury bed by YouBed, various fireplaces, an outdoor kitchen, a selection of charcuterie by Undersåker Charkuteri, and much much more.
You can't have a winter lodge without some proper winter equipment. The lodge will be equipped with items like skis, winter clothes, and snow shoes. You'll also have access to a variety of activities including hiking, skiing, fishing, dog sledding, and snowmobile rides. A 24/7 concierge will be at the ready to take your requests and will even light the torches outside of the lodge if you make your way back during the night. 
The Volvo Get Away Lodge will be available for reservations from March 3-29.