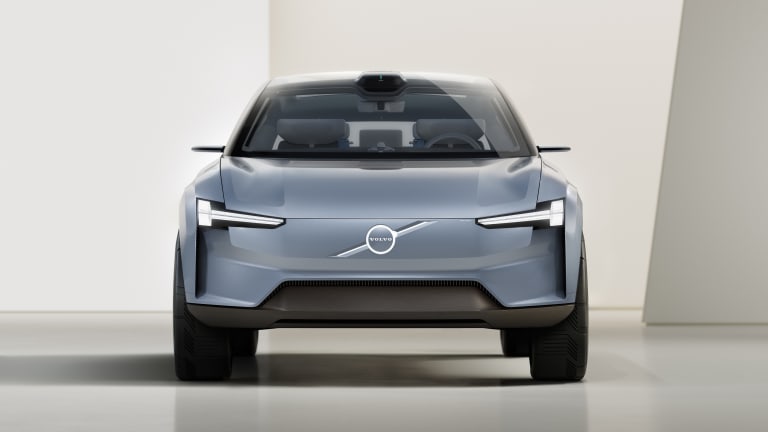 Volvo previews its new design language for its upcoming all-electric cars
The first model will be an SUV built on an all-new electric-only platform.
Volvo has been full steam ahead with its plans to go fully electric and today they're previewing what that's going to look like with the Concept Recharge. The company's new all-electric platform has allowed for a new approach to exterior and interior design, allowing for more passenger space and storage while maintaining the higher viewing point found in their current XC vehicles. 
The exterior marks the debut of an all-new design language that focuses on creating an elegant yet minimal look. These design elements include a shield-like structure that replaces the front grille, which is flanked by an updated version of their Thor's Hammer headlights. The signature vertical rear lamps have been slimmed down and now feature a set of wings that extend at higher speeds to enhance aerodynamics. 
Additionally, the car features a flat floor to improve the seating position, a vertically oriented 15" touchscreen powered by their next-generation infotainment system, and a LiDAR sensor developed in collaboration with Luminar to enable autonomous driving. 
---