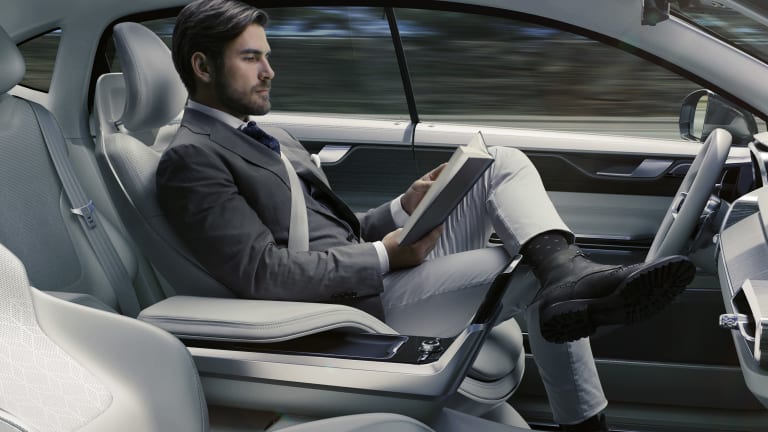 If Volvo has its way, the sci-fi car of our dreams may just become reality
Is this what the future of driving looks like? We certainly hope so.
Volvo's concepts team have given us a look at what it might look like to be in an autonomous car of the future and if it's anything close to what their Concept 26 hints at then get ready for to enjoy sitting in bumper to bumper traffic, seriously. 
The whole idea behind Concept 26 is to make that daily commute more productive and meaningful, not just sitting while you stew in your own misery. Whether its kicking back and relaxing after a long day at work or catching up with your media of choice, Concept 26 allows for all of that and then some. 
Three modes are available: Drive, Create, and Relax. Watch the video and you'll see how the car transforms into a first class cabin as the steering wheel retracts into the car and the seat reclines while a large screen deploys for you to enjoy your preferred entertainment. It all sounds crazy, but technologies like this are becoming more and more real everyday. As for autonomous driving and as traffic-loathing Californians, we're hoping it comes sooner than later.