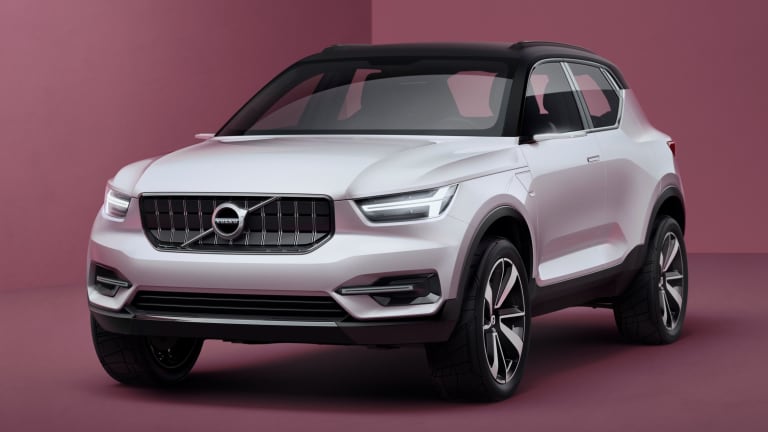 Volvo's 40.1 and 40.2 concepts preview their upcoming compacts
A look at their upcoming plug-in hybrid and electric compacts.
Volvo is previewing their next generation compact car range with the 40.1 and 40.2. The two cars give us a look at a much more aggressive design language that gets a bit more boxy and angular, a subtle nod to Volvos of old. 
The new small car range will feature a "Twin Engine" plug-in hybrid and an all-electric vehicle that they hope to have out by 2019. No word yet on the specs of the all-electric model, but for its new T5 Twin Engine it will feature their new 3-cylinder engine with 7-speed transmission is matched with an electric motor.