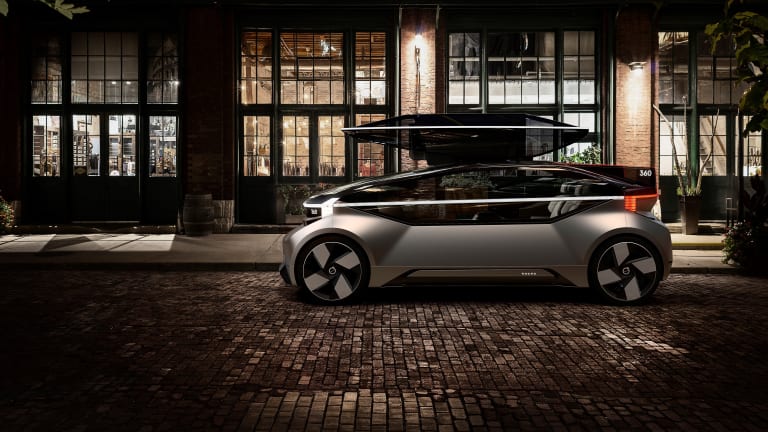 Volvo's 360c concept wants to take on domestic air travel
Why fly when you can skip the lines and have your own first class cabin?
Volvo's new 360c concept imagines a world where you could travel luxuriously in the comfort and privacy of a first class-grade cabin without ever having to deal with lines, security, and the hassles of the today's airports. Now, this isn't an answer for long-haul travel, but a potential alternative for domestic travel options where a commute would be around 200 miles.
The autonomous concept features a spacious interior with room for multiple individuals or for one, where you can travel on your own lay-flat bed as if you were in business class. The whole idea is to be able to get to your destination with the least effort possible. You jump in, get some rest, socialize, catch up on work, and more importantly take your time and productivity back from what could be wasted in a traditional commute.