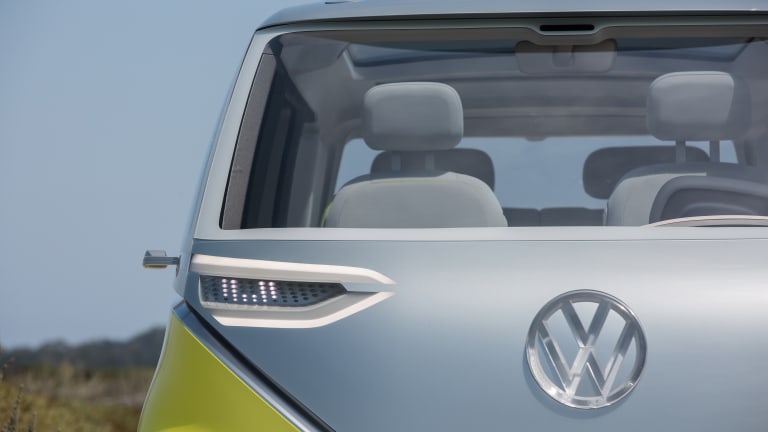 The VW Bus is officially coming back and it's going all-electric
The futuristic Microbus returns in 2022.
After years of rumors, speculation, and customer demand, Volkswagen has officially greenlit the return of the Microbus. The iconic vehicle will be transformed into an all-electric model that should please fans old and new.
The new design, which will be based on the I.D. Buzz concept (above) will carry the original's design principals into the future with a spacious and functional cabin and an all-electric powertrain that produces 369-hp and has almost 300 miles of range. 
So when are you going to be able to get your hands on one? That's the only disappointing bit about the news as VW plans to launch the new Microbus in the US, China, and Europe in 2022.