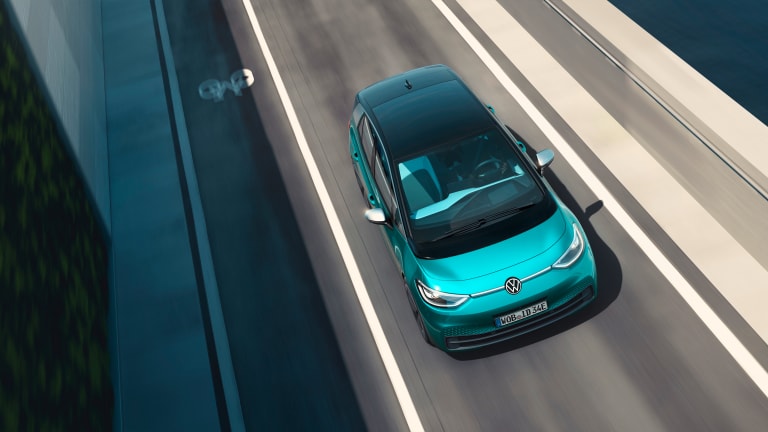 Volkswagen's ID.3 wants to be the electric car for everyone
Well, everyone in Europe.
Volkswagen has been talking a big game when it comes to their developments in electrification and now the company is showing off the first major result of those efforts with the reveal of the ID.3. The first production car in the ID. family, the ID.3 is an all-electric, Golf-like hatchback that will come in a variety of capacity options that range from 205 miles for the base model to 340 miles at the top of the lineup. 
When it comes to charging, the entry-level 45kWh battery will charge at up to 50kW but can be upgraded to a 100kW and 125kW charging speeds will be available in the higher-end models. As for performance, the motor will produce 201 hp and 229 lb-ft of torque, allowing for a top speed of 99 mph. Unfortunately, the ID.3 will be exclusive to Europe, where it will hit the market in mid-2020 while the second model, an electric crossover called the I.D. Crozz, will follow shortly after as the first ID. model in the US. 
€30,000 (approx. $33,000), vw.com