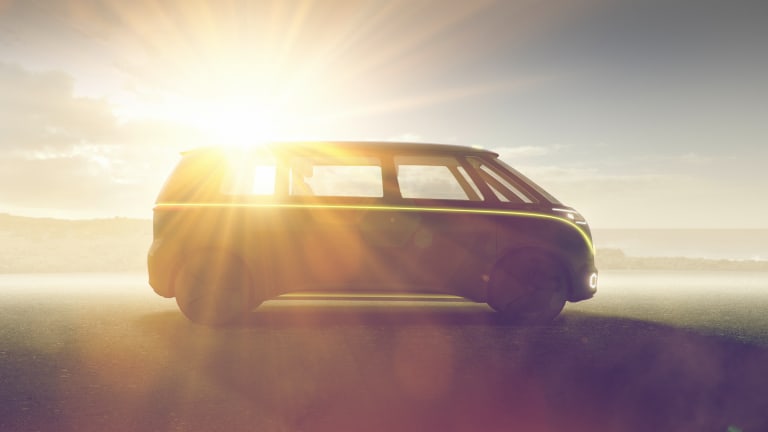 VW's I.D. Buzz Concept resurrects the Microbus
The iconic car gets a jolt of electricity.
Though Volkswagen's I.D. Buzz Concept isn't a production car, it does offer hope for a real Microbus of the future. Of course, a next-gen Microbus can't rely on traditional fueling options so VW has made the I.D. Buzz a fully electric car with a driving range up to 270 miles. Just like the Microbus before it, the concept is spacious with seating for eight and driver's seat can swivel 180 degrees when its autonomous driving mode is enabled.
The car is a showcase of all their latest technology concepts such as an LED headlight system that mimics human eye gestures to indicate the car's status such as when the car is opening or when it needs to alert pedestrians when its in autonomous mode. 
One of the most interesting features as an augmented reality heads up display that could do things like virtually projecting information onto your surroundings to help with navigation. So when will we see the I.D. Buzz on the road? VW wants to sell a lot of these things and hopes to bring these ideas to market starting in 2020.