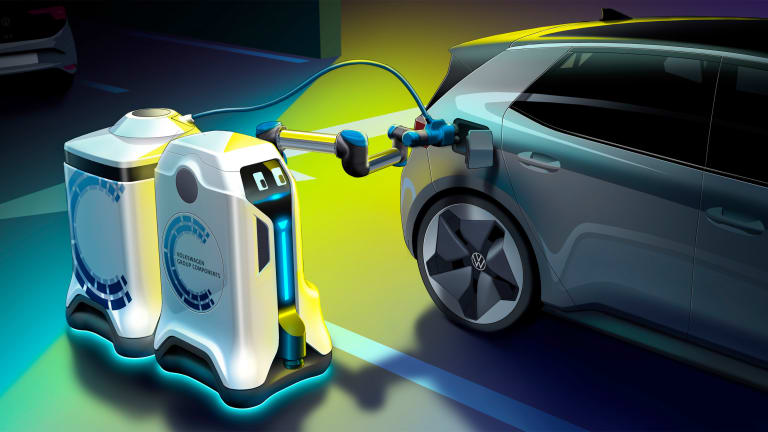 Volkswagen wants to fill underground parking lots with autonomous charging robots
The next big evolution in electric charging stations?
More electric cars are being sold every day and that will only continue to put stress on today's electric charging infrastructure. Volkswagen is previewing a new charging concept and instead of fixed charging stations, their new system would bring the power to you, autonomously. VW wants to fill parking lots with mobile robots that bring a trailer with a bank of power to your car while also opening the port and plugging in the connector automatically. Think of it as a full-service attendant of the future. Once the trailer is connected, the robot moves on to other vehicles to repeat the process. Each robot can trailer up to seven battery wagons at a time, each of which carries 25 kWh of power.