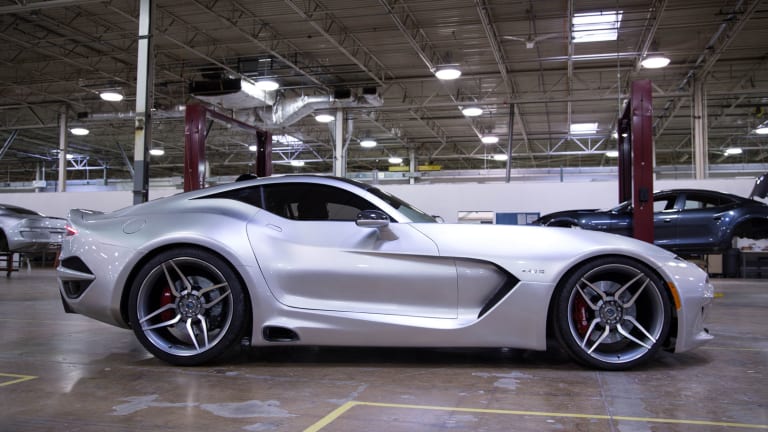 VLF Automotive reveals its V10-powered supercar, the Force 1
Former GM CEO Bob Lutz and acclaimed designer Henrik Fisker team up on a new American performance car company.
We've all seen what Henrik Fisker can do when he gets his hands on an Aston Martin, but what happens when you let the famed automotive designer out of his cage? You get a V10-powered supercar called the Force 1. Fisker, former GM CEO Bob Lutz, and race car driver Ben Keating have come together to create a coachbuilt supercar based on a proven platform, the Dodge Viper.
The heavily modified car is crafted entirely out of carbon fiber and houses a monster of a powertrain, an 8.4L V10 pumping out 745 hp, 638 lb-ft of torque, and can hit a 0-60 time of 3.0 seconds while roaring toward a top speed of 218 mph. The car will be produced in a limited run of 50 units and will go on sale exclusively at Ben Keating's Viper Exchange later this year. 
$268,500, VLF Automotive