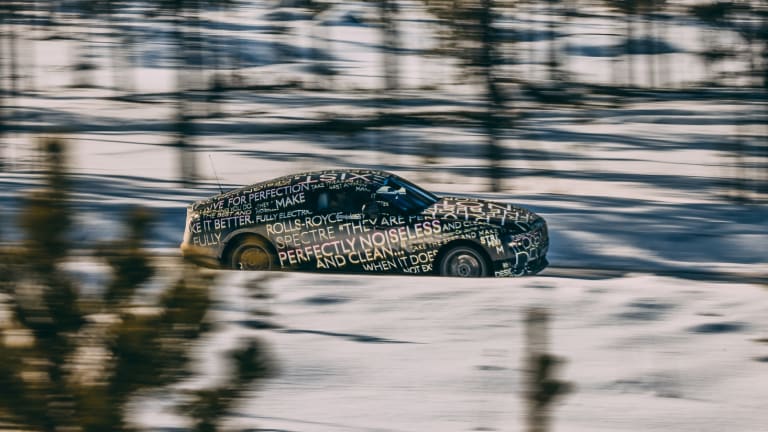 Video | The Rolls-Royce Spectre undergoes winter testing near the Arctic Circle
The company's first EV has completed 25% of its 1,500,000+ mile testing program.
Rolls-Royce has completed a major step in its development journey for the brand's first-ever EV. The company has to ensure that the Spectre meets all the criteria for a Rolls-Royce when it comes to comfort and capability and it's doing this by putting the Spectre on a 1.5 million mile test program that simulates 400 years of use. This week, the prototype has completed 25% of that program and the company has offered up a look behind the scenes as it made its way through the snowy and icy terrain of Arjeplog, Sweden, which is just a little more than 30 miles away from the Arctic Circle. 
The company plans to deliver the Spectre to customers at the end of 2023. 
---