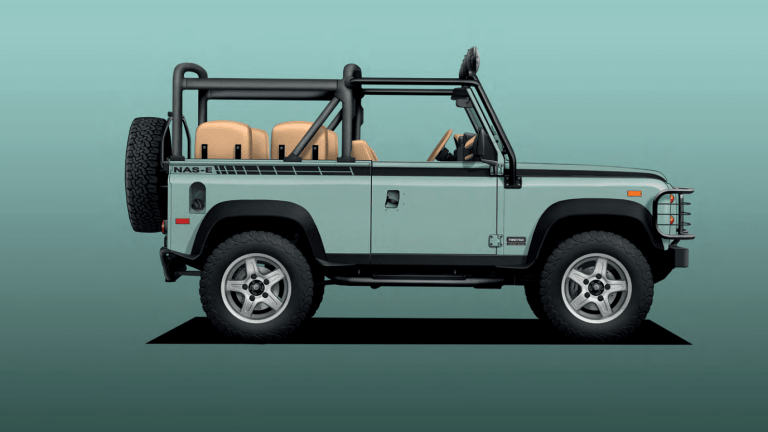 Twisted Automotive is electrifying the North American Spec Defender 90
The EV drivetrain will deliver a range of over 200 miles.
The North American spec Defender 90 is getting an all-electric update via Twisted Automotive. The company is launching a new "California" series of the soft-top D90 with a direct drive power system that produces 214 hp and 280 lb-ft of torque. It will also have all-wheel-drive and 60kWh batteries that allow for a range of over 200 miles. Additional features include a Twisted Progressive Suspension, Twisted Performance Brakes, Twisted Sport Rims, a NAS Roll Cage and Bimini Hood, Raptor "Spray down" flooring, a full infotainment system, front air conditioning, and a NAS-E Plus version that boosts the output to 320 hp and 339 lb-ft of torque. 
The NAS-E will be available in three editions and only 30 units will be produced.
From $185,000, twistedautomotive.com