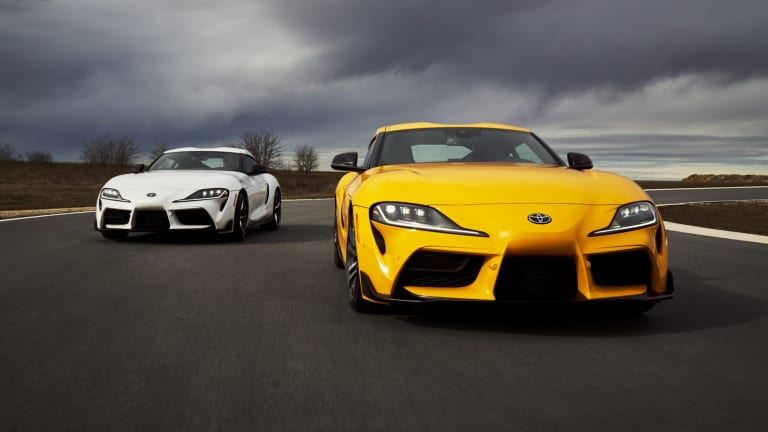 The Toyota GR Supra is finally getting a manual
Your wish has been granted.
Toyota wants to win back its enthusiasts and they've been on a mission to win them all back. Recently the company announced a hot hatch version of the Corolla that already has fans ready to spend their hard-earned cash and now they've hit Twitter to make another big announcement with a manual transmission for the GR Supra. Currently only available with a paddle-shift automatic, Toyota released a photo of the upcoming model's three-pedal footwell and a message to stay tuned. Not much else is known about the manual transmission Supra but it looks like more will be revealed very very soon. 
---