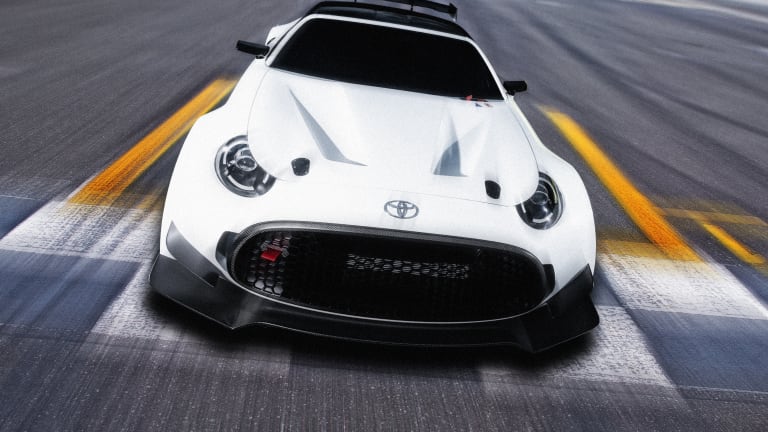 Toyota shows a hopeful hint of the future with their S-FR Racing Concept
Enough with the Prius already, where are the Toyota sports cars?
Toyota might have you believe its all about their vans and hybrids these days, but looking at their concepts in the last few years the appetite for sportier coupes and race-ready designs are alive and well. Now if they would only put all this stuff into production. Their latest idea is a track-ready design of their S-FR Concept, a car that makes its presence felt with scoops, big fenders, carbon fiber reinforced plastics, and a healthy dose of aero. Will we ever see it in production? We certainly hope so.