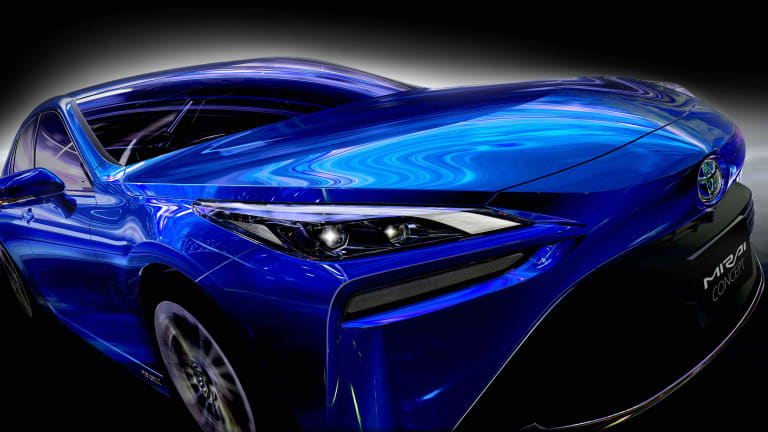 Toyota's hydrogen-powered Mirai is getting a major redesign
And it might be one of the best looking modern Toyotas to date.
Though the original Toyota Mirai pushed the needle when it came to utilizing hydrogen as a fuel source, it didn't exactly win any awards for its styling. At this year's Tokyo Motor Show, Toyota is debuting a final-stage development model of the second-generation Mirai and boy oh boy, it's a stunner. The new model has a sportier silhouette with 20-inch wheels and a newly-developed paint that uses multiple paint layers to achieve its vibrant finish and depth. 
As for performance, Toyota says the new Mirai has improved agility and responsiveness due to its increased rigidity and lower center of gravity. They've also improved the fuel cell system to deliver a 30% increase in driving range over the previous generation as well as improved throttle response allowing for better handling in a variety of driving scenarios. 
The new Mirai will launch in 2020 in Japan, North America, and Europe.