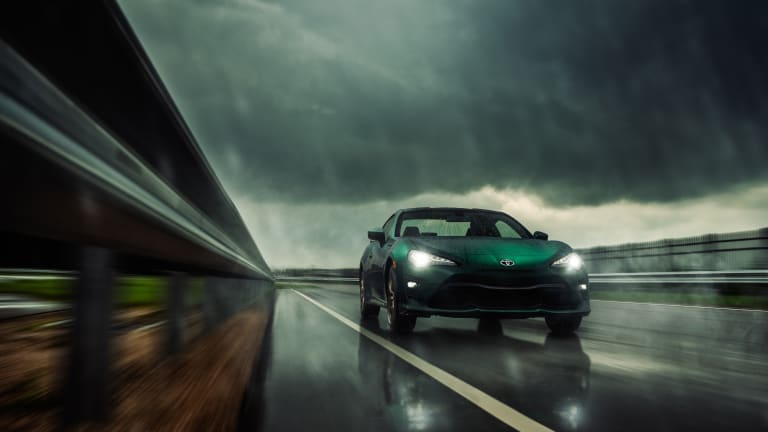 Toyota's new limited edition 86 celebrates one of Japan's famed driving roads
The car pays tribute to the world famous Hakone Turnpike.
Toyota is celebrating the world famous Hakone Turnpike with a special edition of the 86 coupe. The 86 Hakone Edition will feature an exclusive Hakone green exterior with 17" twisted spoke bronze wheels and a black spoiler. The interior of the car will feature a number of special edition elements that include tan and black Alcantara seats and a black sliding armrest with tan trim and black stitching. The car will be available with a six-speed transmission or an automatic with a 2.0L four-cylinder boxer engine that produces 205 hp and 156 lb-ft of torque and 200 hp and 151 lb-ft of torque when equipped with the automatic. 
Available this Fall.