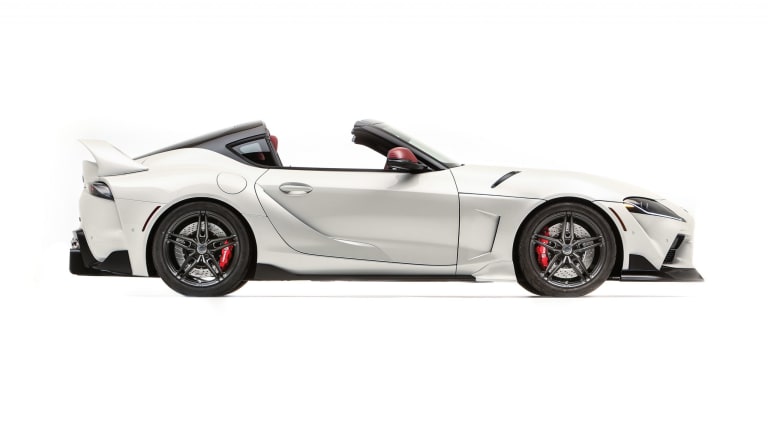 Toyota takes it back to the targa-top Supras of the 90s with a new concept
A perfect tribute to the Supra's past.
Toyota is celebrating the targa-top MKIV Supras of the 90s with the new GR Supra Sport Top concept. The custom one-off was a collaboration between the brand's Motorsports Garage and KC's Paint Shop in Fort Worth, Texas, who helped to cut out the roof. Toyota's North America Research and Development team then stepped in to 3D print two composite roof panels and additional reinforcements were added to maintain the car's structural integrity. Additional updates include a hand-built rear diffuser, a new custom exhaust, an MKIV-style rear wing and taillights, and an Absolute Zero white finish. 
---