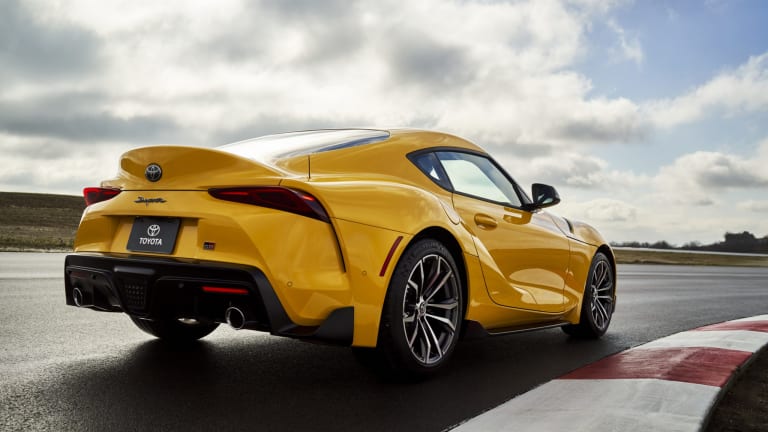 Toyota introduces its four-cylinder GR Supra 2.0
The new four-cylinder model is also 200 lbs lighter.
Toyota is introducing a new lineup of Supras for the 2021 model year, adding more power with a jump to 382 hp in the 3.0 model and a new limited edition run of 1,000 A91 Supras with exclusive colors and exterior updates. The biggest highlight is the GR Supra 2.0, a new four-cylinder option that produces 255 hp and 295 lb-ft of torque. It also has the same twin-scroll turbo, direct fuel injection, and continuously variable timing as the inline-six as well as the same eight-speed automatic transmission. It also comes in at 200 lbs lighter and has a 0-60 time of 5.0 seconds and a top speed of 155 mph.