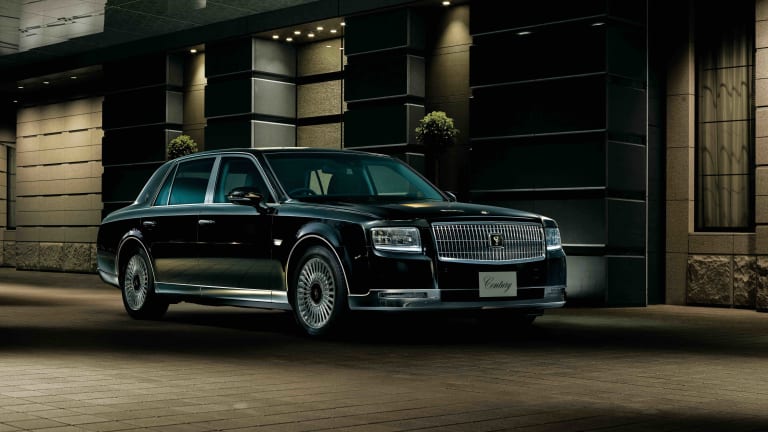 The Toyota Century gets its first major redesign after 21 years
The new model perfectly balances modern technology with classic luxury.
Launches in 1967 to celebrate the 100th birthday of Toyota founder, Sakichi Toyoda, the Century has been the pinnacle of Japanese luxury in the brand's lineup and for the first time in 21 years, it's getting a full a redesign. Exclusive to the Japanese market, the V8 Hybrid-powered Century is a stunning showcase of craftsmanship with details such as a phoenix emblem that is painstakingly engraved over a six-week period to its new Kamui black paint finish.
Kamui's paint process requires seven layers of coating with clear coating that contains black paint to give it a lacquer-like finish. The car is also sanded and polished using traditional Japanese lacquering techniques and the end result is a mirror finish that eliminates any possible dullness or cloudiness in the paint. 
The interior is luxurious yet purposeful with amenities such as a leg rest, massage feature, and a comprehensive entertainment system that features an 11.6-inch screen, a 12 channel audio amplifier, and 20 strategically placed speakers for optimal sound. This is all accompanied by a 7-inch touch display that lets you control everything from air conditioning to audio and the massage functionality. 
¥19,600,000 (approx. $178,262), www.toyota.co.jp