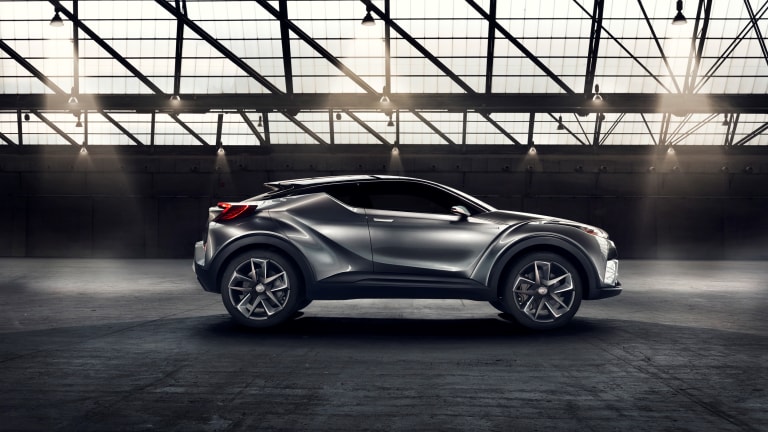 The Toyota C-HR Concept
If this is any indication of the future, then its time to get excited about Toyota design.
Looks like Toyota isn't going to let its more luxurious sibling have all the fun when it comes to car design. The Japanese automaker has unveiled the C-HR Concept to the world and it brings a striking new design language to safe lines that wrap the majority of the cars. 
Inspired by a diamond, the car is covered in a sharp lines and creases that give the car a bold and muscular appearance. Not only that, the company says this is a preview of what will soon be hitting production as a mass-market model. We can only hope America is included in that rollout.