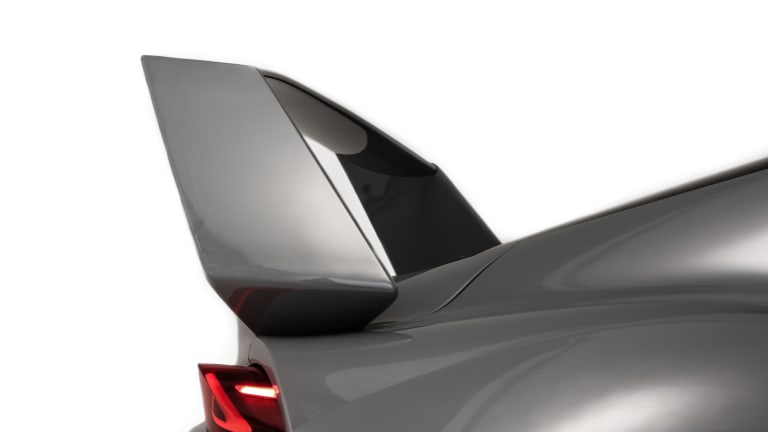 Toyota brought together a stunning fleet of Supras for this year's SEMA show
Massive spoilers and endless amounts of power.
For this year's SEMA show, Toyota placed a big spotlight on the return of the Supra with a build off for the legendary sports car. Two highlights included a 750+ hp from NASCAR analyst Rutledge Wood and a throwback to the MKIV Supra by Toyota Division Marketing group VP, Ed Laukes. Wood's GR Supra HyperBoost Edition features a custom wide-body kit with an array of carbon fiber upgrades, Lightspeed Racing 3-piece wheels with carbon fiber lips, Continental ExtremeContact Sport tires, and KW Automotive V3 adjustable coilovers. 
An exhaust manifold with a Garrett GTX3582R turbocharger, Boost Logic downpipe, and titanium exhaust accompanies all that added horsepower while 6-piston Monobloc calipers from Brembo helps to keep all that power in check. The GR Supra Heritage Edition is Laukes' love letter to the MKIV, which celebrates that model with an MKIV-style wing, MKIV-style rear lights, a "Re-Entry Red" paint job, and a tuned engine that delivers over 500 hp. The Heritage Edition also features a rear diffuser, slotted vent covers, an upgraded turbocharger, custom HRE P107SC five-spoke wheels, and Toyo Proxes tires.