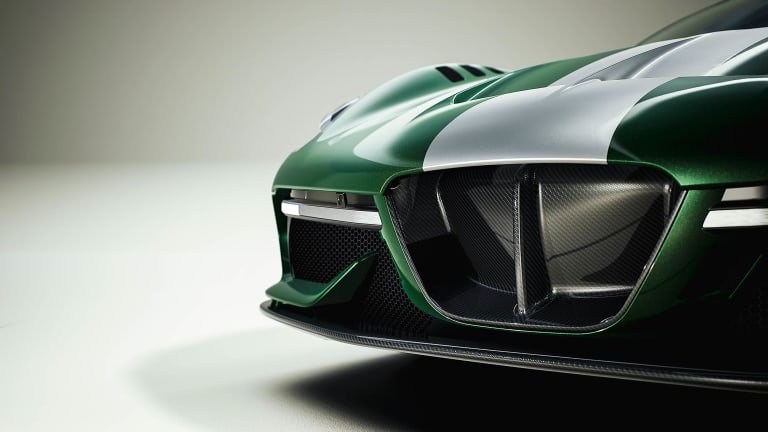 Carrozzeria Touring Superleggera celebrates 95 years with the Arese RH95
The next-generation of the company's AERO range.
Carrozzeria Touring Superleggera celebrates its 95th anniversary this year with its latest model in the AERO range. Building on the styling that debuted with the 2021 Disco Volante Coupé, the Arese RH95 is sculptural and dramatic with its carefully shaped carbon fiber body and bold details such as the functional dorsal scoop that channels air into the engine compartment. That engine compartment houses a mid-engined V8 with 710 hp that takes the Arese 95 from 0-62 in 3.0 seconds and up to a top speed of 211 mph. 
Open the scissor-hinged doors and the car reveals its specially designed roof cut-outs that allow for easy ingress and regress. Inside, the car wraps passengers in a fully personalized cabin that can be finished in a variety of materials and trim choices. The example above is finished in Verde Pino with silver accents and an interior of caramel and cocoa with seat facings in shades of saffron. 
The Arese RH95 is made to order and require six months of work after they receive the donor car. 
---