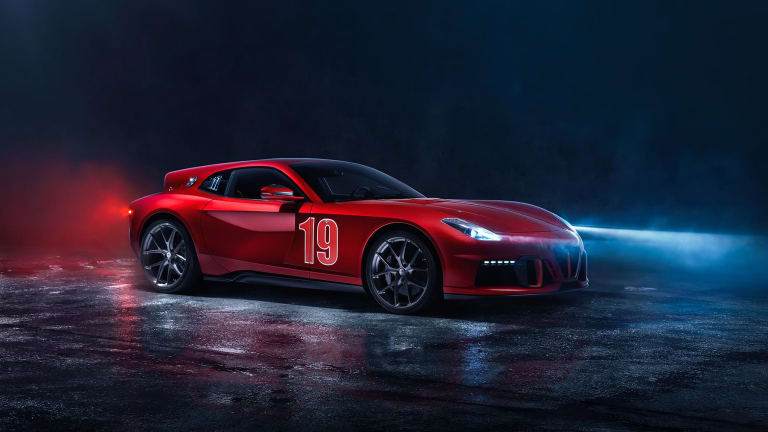 Touring Superleggera turns the Ferrari F12 into one of the most unique supercars you'll see this year
The design is a modern take on the coachbuilder's styling from the 1930s.
Touring Superleggera reinterprets the teardrop styling seen in its designs from the 1930s into one of the boldest GTs on the road today. The Aero 3 is based on the Ferrari F12, which has been entirely reshaped into a sleeker form that is dominated by a dorsal fin detail, which is flanked by two custom spoilers that raise and lower automatically depending on the car's speed. The carbon fiber body is wrapped around a 6.3L V12 that produces 740 hp and 508 lb-ft of torque. This translates into a 0-62 time of 3.1 seconds and an estimated top speed of 211 mph. 
Only 15 cars will be produced and it takes six months to complete each car.